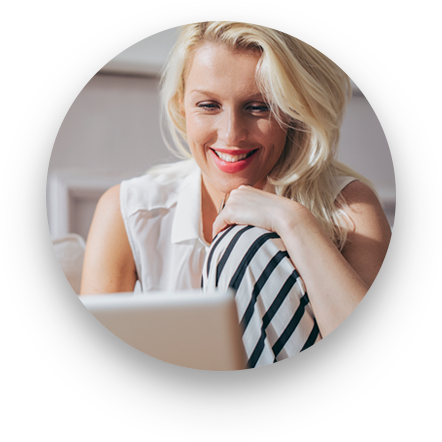 Working Together
I work with clients primarily over video conferencing. It is the modern house-call. Initial consults can be 1-2 hours in length. We will discuss, in detail, your health history and lifestyle habits and I will explain my approach to uncovering the root cause to your health issues.
Learn about Functional Medicine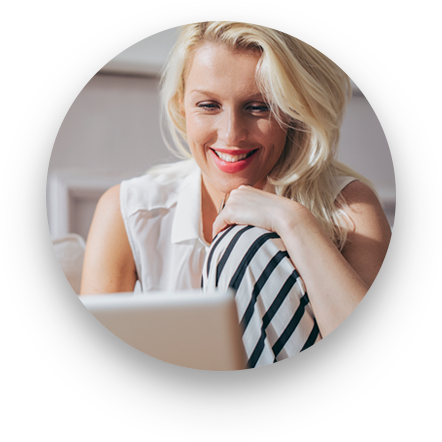 Working Together
I work with clients primarily over video conferencing. It is the modern house-call. Initial consults can be 1-2 hours in length. We will discuss, in detail, your health history and lifestyle habits and I will explain my approach to uncovering the root cause to your health conditions.
Learn about Functional Medicine
My Process
I use an individual-centered philosophy; where I carefully evaluate your health history and lifestyle. Based on this evaluation, I will determine the most appropriate lab testing to identify the root cause(s) of your symptoms. A lifestyle-based personalized program is then designed to correct your imbalances and restore vitality; prioritizing therapies known to specifically support the body-systems for which you show weaknesses based on your lab results. I recognizes that each individual has a unique set of circumstances and a different capacity to change behavior, therefore programs are designed for your specific needs.

Healthy History & Labs
Based on an extensive review of your health history and lifestyle choices, I will recommend lab tests to evaluate the current status of your key body systems and uncover the root cause to your health issues.

Wellness Plan Design
Based on the lab results a wellness plan that includes a combination of natural agents, dietary changes, nutritional supplements, and lifestyle changes will be designed.

Path to Wellness
Follow-up consultations and lab tests will be scheduled to monitor and to modify your wellness plan. The goal is to use the wellness plans to support the body-systems for which you show weakness and support long-term health.
Partnership
You will have a partner that will truly listen to your story and help guide through your healing process. I will spend time beyond our sessions thinking about your case with genuine interest in helping you feel better.  It is my goal that you will genuinely feel that my interest is in your success. Before we meet at our first appointment I will have already spent a significant amount of time reviewing your health history and your current complaints in an effort to uncover the root cause to your condition and find solutions to get you back to feeling vibrant and healthy.
Follow Up Consultations
Follow up consultations will be scheduled to monitor your progress and to modify your wellness plan accordingly. They are normally 45-60 minutes in length. I will spend several additional hours reviewing and designing your wellness plan beyond the time you spend with me in a consult. Therefore the value of the process is not simply based on the time spent in an appointment. If you have some basic questions about your health, whether or not you are a current client, you can schedule a 20 min discovery session.
Payment is due at time of consultation

Contact Me
Phone: (415) 845-9245
Hours of Operation: Tuesday – Friday from 11AM – 6:00PM PST.  We are closed on Mondays.